Craft by Coty - Product / Brand Development
The ask
Create and introduce a fragrance concept that diversifies the Coty brand portfolio, and breaks through the monotony of the fragrance category.
The insight
Consumers are seeking ways to not only customize their beauty products, but also layer them to create custom fragrances and styles everyday.
The concept
A unisex set of fragrances - three or six individual scents will be sold in a set. These can be worn separately or layered together depending on the strength and type of scent desired. This allows the consumer to customize their scent profile depending on their mood or occasion. No person is limited to one style. Craft gives the wearer the power of customization everyday.
Why this works
Each fragrance in Coty's brand portfolio is backed by a luxury brand name. As more and more consumers desire customization versus well-known brands the market need for it increasingly expands. Fragrance customization has not yet been penetrated by any major fragrance players, therefore, the first major company to it will acquire the most market share. By introducing a new product and targeting a new market, Coty is able to diversify its brand portfolio without cannibalizing Coty's current market share in luxury branded fragrance.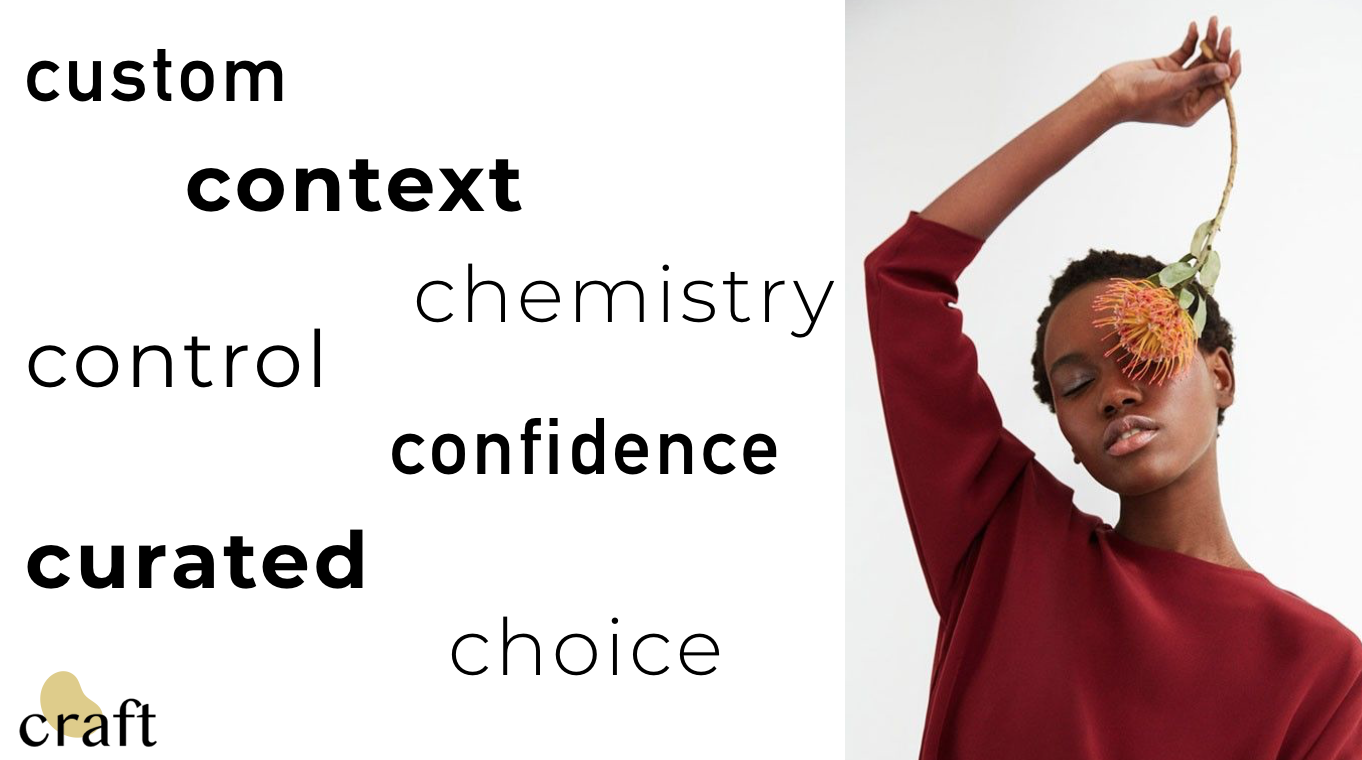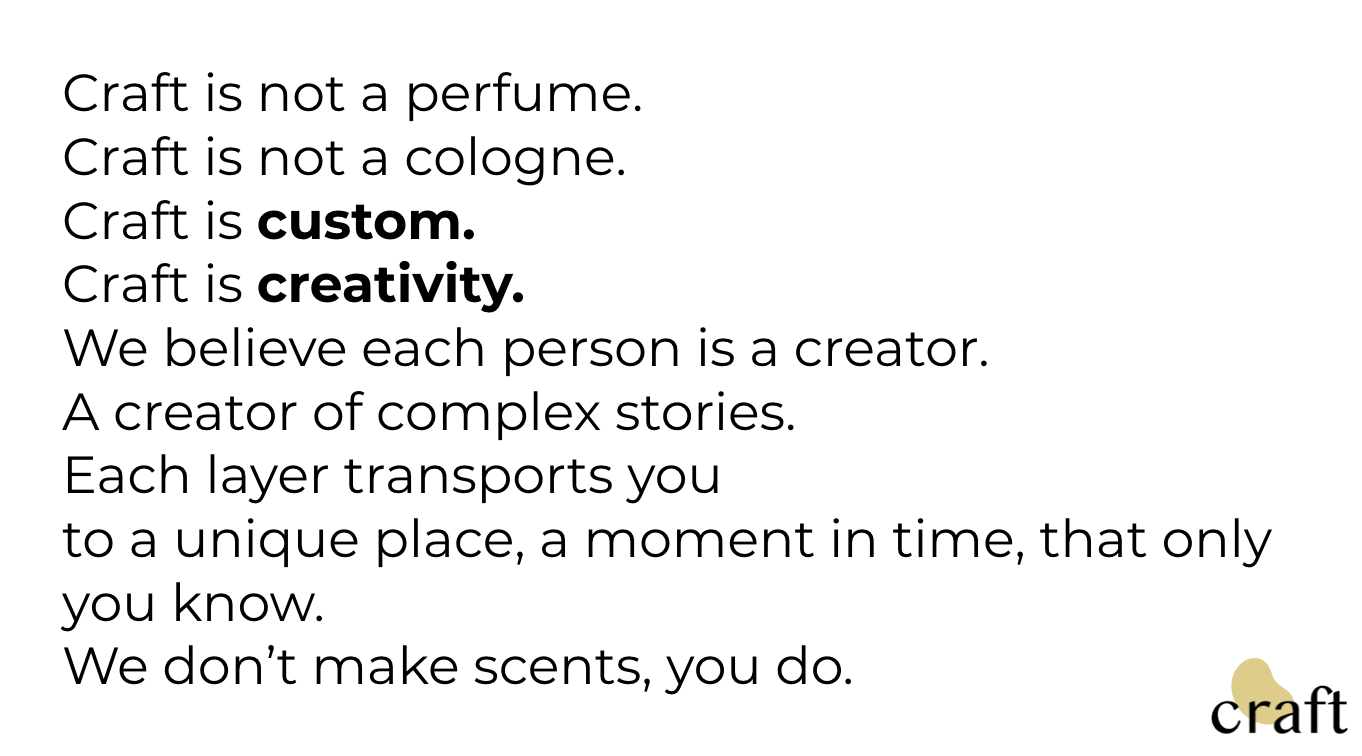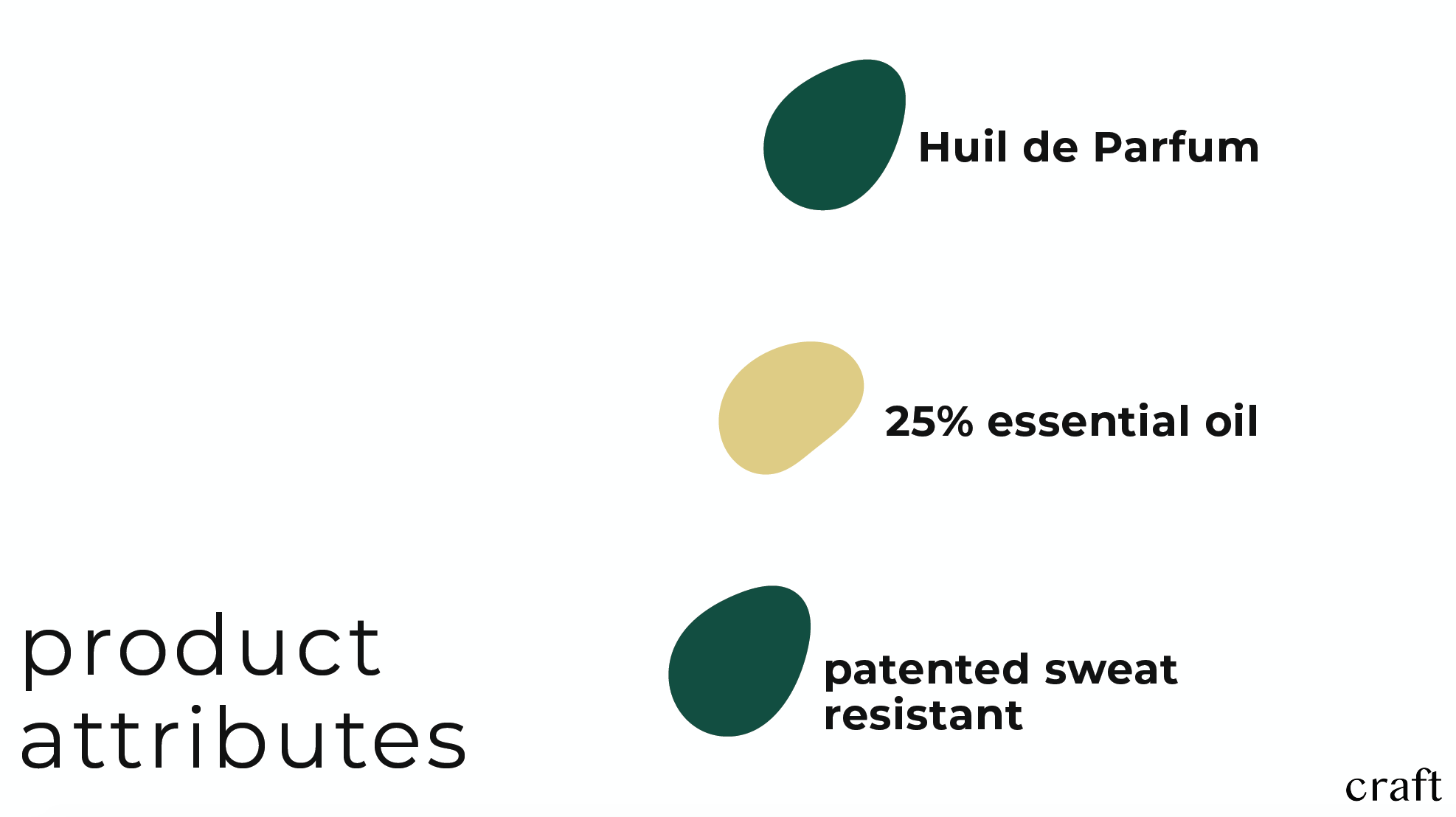 WHAT DID EMILY DO?
1. Consumer research and white space opportunity
2. Brand identity, brand manifesto, and brand narrative
3. Launch plan and promotion
the team
Joe Reilly (CBM)